Non-Iconic Series
The Christchurch CBD aftermath following Canterbury's destructive earthquakes. Major shocks occurred September 4th 2010 (7.1), February 22nd (6.3), June 13th (6.4) and December 23rd (6.0) 2011, with more than 10,000 aftershocks. Sadly 185 people died, many seriously injured and hundreds of buildings were destroyed.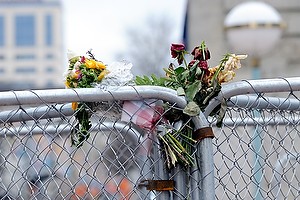 I chose to make "non-iconic" photographs to complement the plethora of images of collapsed buildings and broken landscapes that made the press worldwide.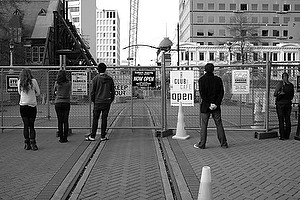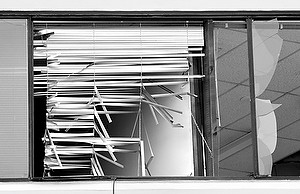 Below the main series I present a number of before and after earthquakes cityscapes. This was possible because, fortuitously, I made a series of photographs of the CBD a few months before the earthquakes.
The gallery may be viewed here.